On the surface, the emergence of hybrid mobile apps is fantastic for web developers. With the explosive growth in smartphones & tablets, there is an enormous opportunity for app developers. But learning native development has historically been a large barrier to entry. Hybrid apps, in theory, remove this barrier and allow web developers to enter this very profitable market. However, web developers should make sure to understand the limitations of hybrid apps and be willing to step into native code where necessary. The hope is that hybrid mobile apps can significantly reduce development costs and drastically increase the number of developers who are capable of developing apps.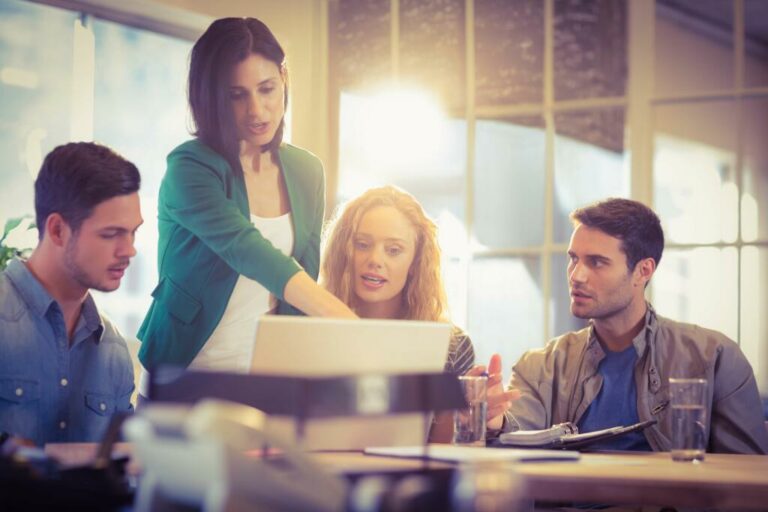 The hybrid apps feature a native wrapper that empowers HTML5 to control the entire UX, and they are developed via some wrapping technology like Cordova. A wrapping technology facilitates HTML5 to efficiently access the native functions of a targeted device. These are two different languages and both have their relevance also. Java is a general-purpose programming language, whereas JavaScript is a high-level client's side scripting language used to make interactive websites or applications. It is also concluded by many experts that JavaScript is superior to Java, for interactive websites or applications. The recent successful frameworks of JavaScript are Angular, Node, and React JavaScript.
Even the lines of code used are less to perform a task, for which coding is lengthy in C++ and Java Languages. In it the codes are executed in a synchronized order, in case of error, it stops working on its own and reports back the error which is committed. Ultimately the thing to consider is how long you expect your app to be used and if it is reasonable to think hybrid apps will be in use for that whole period. Native user-experience and fully native performance on all platforms and devices. Enables developers to create apps with or without any JavaScript framework as Onsen UI is JavaScript framework agnostic. Xamarin applications can share up to 90% of their codebase across major platforms.
Discover More Javascript Libraries
JavaScript, the primary client-side language of web development, is the eighth most popular programming language according to tiobe.com. Java, the primary language for Android, and Objective-C, the primary language used for iOS, rank 1st and 14th respectively. Since hybrid mobile apps allow developers to use JavaScript instead of the individual native platform languages, this creates a huge influx of developers.
It is used to develop a single application, which works on both Android and iOS, with this helps in increasing productivity.
Kendo UI is yet another prolific HTML5 and JavaScript mobile app development UI framework that helps create apps with out of the box design and functionalities.
If your team already built a web app, the choice depends on your tech stack.
Our application development, website maintenance and hosting with JoomDev did.
It, thus, facilitates designers to develop highly creative mobile applications with a flair.
The framework relies heavily on CSS instead of JavaScript, this provides a great control to designers. It, thus, facilitates designers to develop highly creative mobile applications with a flair. As a rule, we think having a single technology stack or approach and applying it to every project is a terrible idea. Companies and developers that do this will often force an ill-fitting solution on a project when another approach would have worked much better. Programming languages are used worldwide for websites and mobile application developments. Kendo UI is yet another prolific HTML5 and JavaScript mobile app development UI framework that helps create apps with out of the box design and functionalities.
Top 10 Ecommerce Website Development Companies In The Usa
Paul serves as the primary point of contact for many of BHW's clients. He assists app owners in making high-level decisions and guides them through the entire application strategy, design, development, deployment, monitoring, and refinement processes. As a developer, Paul has worked on numerous web and mobile projects, including several of BHW's flagship applications. https://globalcloudteam.com/ Outside of work, Paul is an avid baseball fan, amateur film critic, and a struggling runner. Just as Black Widow has versatile skillsets, Xamarin has versatile functionality with a wide range of tools for the developer. Xamarin is a framework used for cross-platform app development for iOS, Android, and Windows Phone in C# with Visual Studio.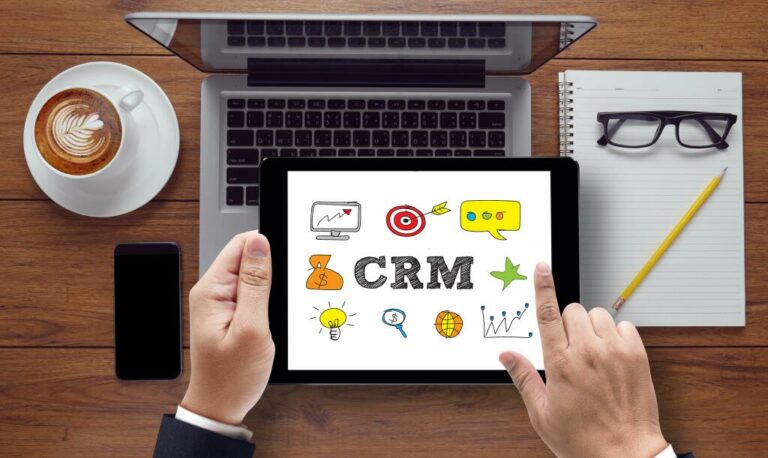 Decision makers and developers should make sure they understand the what, how, and why of this new mobile app development possibility. Thor is the god of thunder with a powerful hammer which can be compared with that of the excellent ability of Ionic to build an elegant user interface. Ionic is a hybrid solution to build mobile apps with outstanding front-end user experience or UI interaction. Flutter is a Google UI framework to help you easily build and deploy aesthetically pleasing mobile apps. Sencha Touch is one of the popular cross-platform HTML5 app development framework. It is an MVC based framework and has gained a great momentum for developing hybrid applications.
Elements.cloud is a B2B SaaS platform which helps to visualize and organize business processes of the certain company. It has an interactive centralized space for process mapping in the cloud that allows bringing a new level of operational excellence with top security standards. Our AWS unit can migrate your workloads from any cloud platform or on-premise environment to AWS. Being real gurus of serverless, we build either fully or partially serverless architectures for your products. From the project directory, you need to add a platform for which you want to build your app. Follow platform specific guidesto install additional platform dependencies.
What Do Hybrid Apps Mean For Businesses?
Reusability of codes can cause saving up to 40% of overall development costs. We have gone through the technical part of Python and JavaScript, it can be understood with the same that both languages are appropriate for Mobile Application Development. JavaScript works beautifully as a standalone language and also with a variety of languages.
Planning is a time taking process for any organization as return on investment is dependent on it. Here it also becomes all the more necessary to know about the programming languages, their features, how they work and which one is successful, and why. An app will be deployed to multiple platforms, not contain too many or too involved animations, and a limited amount of native functionality is required. Sencha Touch – One of the older hybrid app frameworks, Touch places an emphasis on mimicking native UI/UX.
Do We Recommend Taking The Hybrid Approach?
If there is not an existing package that performs your desired task, you might have to make your own. This is made more difficult by the fact that these packages must be written natively for each platform you are targeting. A few other ways hybrid apps fall short of native apps include offline functionality, memory usage, and overall developer support and documentation.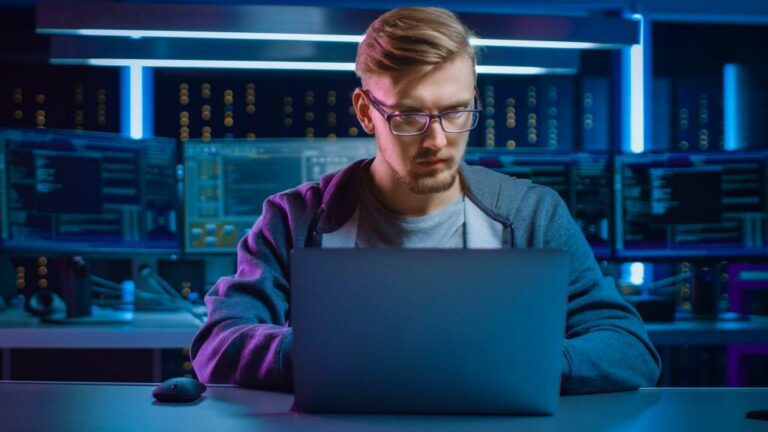 Intuitive modular architecture which causes easy updates and upgrades. Features live and hot reloading that helps to see the result of code changes. This post will showcase some of the best HTML5 UI frameworks available in the market. Control every pixel to create customized, adaptive designs that look and feel great on any screen.
It is also said that Python simplifies the process of developing a complex mobile application also. With its simplicity and versatility, it becomes a productive language also as it helps in solving problems faster. Let us know if you have any questions about this article or there are any other topics you would like us to cover related to hybrid apps or mobile development in general. Like almost anything else in web and mobile development, there is not a one-size-fits-all cost equation and the total cost of a project could be less if you go native.
Programming Languages
With their uniqueness and ability to perform complex tasks, they are the most popular and old languages in the world. Also, these languages are accepted everywhere because of their amazing features. Both the languages are successful, easy to read, learn and implement, with the fact that they both have a lot of variations also. Programming mobile app development with javascript language is used to produce different types of Machine Code outputs. These languages are a set of instructions that results in programming a computer or device for a defined output. Many languages are written with the sequence of action, whereas many are only with descriptive data on how to achieve a desired output or algorithm.
It is equally important to understand why these companies chose to go with the hybrid app approach. Still more important is finding companies that choose to go in a different direction or ones that once had a hybrid app, but abandoned it in favor of another approach. Finding these stories will help you understand the shortcomings of hybrid apps and better understand if going hybrid is the proper approach for your app. Supports Monaca which is a powerful tool for development of HTML5 mobile hybrid apps. Provides automatic styling and a wide range of UI components specifically designed for mobile applications.
Kendo Ui
It all depends on understanding the options and choosing the best one for your app. Hybrid apps have the potential to be cheaper, but that is not always the case. These issues vary in severity from project to project and between hybrid app libraries. Some of these are deal breakers, whereas some are an inconvenience that is justified by the project's lower budget. It is important to get an informed and unbiased opinion prior to selecting the approach and technology before beginning any mobile app project.
Additionally, companies that once only offered web development services can now begin offering mobile app development services as well. With a larger supply of capable developers, the cost of development will decrease and the number of apps in the stores will continue to grow. Hybrid mobile apps are an attempt to reduce the cost and barrier to entry for mobile app development. They do this by targeting multiple platforms using a single codebase written in HTML, CSS, & Javascript.
Hybrid app advocates would like you to believe that they deliver the exact same experience as native apps but with a substantially smaller price tag. Hybrid apps can be submitted to the app stores just like native apps. They perform much in the same way as a native app and as we have already discussed they can be significantly less expensive to make than native apps. Our application development, website maintenance and hosting with JoomDev did. The driving force behind the firm is its unique way of balancing quality services with realistic budgets.
That way, they can rely on their guidance and hopefully not be steered one direction because it is the only service that developer or company offers. Cross-platform hybrid apps are apps built using a single codebase, but compile to native code for each platform. Popular cross-platform technologies include Xamarin and NativeScript. These technologies compile code to native binary, making them true native apps.
The mobile apps are companions of today's human and social life with every small thing at your fingertips. Therefore, undoubtedly apps are a vital part of the strategy to reinforce your brand and reach out to wider audiences. While you can promote branding using a logo maker or a slogan generator and get some cool branding ideas, mobile apps have become another preferable option.
Features Supported In Each Platform
Then also the fact is that running Python is slower compared to JavaScript. Python has an extended library compared to the limited stuff of JavaScript. But Mobile Application Development teams all over the world are working on both languages with comfort and providing the best services of all types. With React Native, JavaScript is successful in building native applications whereas Python is effective in distributing services of Artificial Intelligence and Machine Learning.
Start A Project
While the aim of Spiderman is to help others, NativeScript helps developers and business owners to build truly native mobile apps. NativeScript is a framework to develop well-crafted mobile apps on iOS and Android platforms with JavaScript or TypeScript. He is a mobile app developer working with Appsted Ltd, the leading mobile application development company which delivers most comprehensive mobile application solutions. He loves sharing latest information on mobile technologies like iOS, Android development processes. Deciding between these two options will largely come down to your development team's skill set.
This framework is tried and trusted by a large developer base to build apps, even Facebook uses React Native to build all its mobile applications. React Native is Facebook's baby with an ability to create robust and complex hybrid apps from scratch. The great thing about React Native is it is based on React which is a JavaScript library. UI frameworks are basically libraries that empowers developers to efficiently build applications that deliver a high end user experience. These libraries include some CSS and JavaScript based files, which are then required to be used in an HTML file.
You can seamlessly and flawlessly manage the app development process. Another massive advantage is that traditional mobile app development requires separate codebases for each platform the app targets. With multiple codebases, development time is increased and so too is the time required to QA each version. This also means that your development team will be larger and thus increases the likelihood that the app behaves differently on each platform. You will still have to QA the app on all targeted platforms, but the versions should behave the same in almost all cases. In many ways, you can consider the mobile form of a responsive website as the core of a hybrid app.
The hybrid app frameworks are the 'Avengers' behind the triumph of hybrid mobile apps. Developers and business owners are actually making most of these advanced frameworks, useful for creating hybrid mobile applications in a cost-effective way. Any experienced business person should have read the previous two sections with a big grin on their face. Since hybrid apps bring more developers to the table, you have many more options to consider when building a mobile app.