ERP systems assist in automating all the back-office processes bylessening the requirement of manual data entry. Also, it will eradicate the peoples' need to perform computational tasks, canceling the chances of false calculations and their unwanted outcomes. ERP systems assist all businesses in reducing the necessity for human resources for handling the daily tasks that will save a massive amount of time. Having a robust ERP system integrated with your business workflow process makes it much easier to have real-time insights into all your business aspects. Knowing all of the business information, you can opt for taking a right and required decision-based on stats metrics. All these will help in increasing the efficiency and more faster turnaround time important for keeping the competitive advantage.
Every business needs a system that helps in streamlined flow of business data and easy information access for all organization departments. With the best ERP system, you will get real-time information to help you make better decisions for your business. It will also ensure that all the information and data you receive are up-to-date and to the point. Use of ERP in business helps to get real-time data that keeps your business stay on the front-line in the competitive market. As the name indicates,this moduleis used to coordinate sales and marketing activities and provide feedback to the production and QA departments regarding the demand and product quality. Cloud-based ERPs use the software as a service architecture model where all the data storage and processing power is installed at a single location for every client organization under a multi-tenant architecture.
The term enterprise usually refers to major corporate organizations or business ventures that encompass a variety of responsibilities and operations. A typical enterprise may include a sales department, a financial sector, or a legal sector. In today's business world, the quantum of business is so large that it is often hard to keep up with the evolving industry. Fortunately, there is a key factor that initiates and maintains the business's operational processes.
ERP systems promote the free flow of communication and sharing of knowledge across an organization, the integration of systems for improved productivity and efficiencies, and increased synergies across teams and departments. However, moving to an ERP system will be counterproductive if the company's culture does not adjust with the change and the company does not review how the structure of its organization can support it. With the explosion of the Internet of things , it's no secret that Internet-fueled or cloud-based applications are on the rise. As a result, more companies are moving away from on-site ERP systems to adopt the more agile, cloud-based ERP system, managed and maintained by the host or vendor. Oracle, widely known in the tech industry, offers several cloud-based ERP products used by many household brands, such as FedEx, Blue Cross, and Blue Shield. At the end, you will see how taking advantage of the names on our list can prove beneficial for your enterprise, whether small or large.
Access The 2021 Gartner® Magic Quadrant For Itsm
Since ERP softwares are often massive and consist of multiple modules, many companies plan phase wise testing and roll-outs. However, if you're not building the software from scratch and have paid for a third party ERP product, you're likely to get your hands on the entire software in one go. First up, you're going to need a team of highly efficient go-getters who will stop at nothing to implement the system within the stipulated time. Once you've rounded up your best, you must empower them with the necessary tools and resources to make their jobs simpler. In the absence of an ERP suite, it becomes extremely difficult to coordinate the functions of different departments, and the overall efficiency starts dropping below unsustainable levels. This is due to the fact that reporting work and verifying it manually on a large scale consumes a lot of time while also leaving ample room for human error.
Enterprise resource planning, supply chain management and customer relationship management systems are each examples of enterprise systems. ERP stands for "Enterprise Resource Planning" and refers to a type of software or system used by a business to plan and manage daily activities such as supply chain, manufacturing, services, financials and other processes. Microsoft was founded in 1975 in New Mexico, leading computer software and hardware, and provides multiple Windows PC and offline services for different firms and consumers globally. Enterprise Software Development MS dynamics create CRM and various software solutions for the sales and marketing purpose of the business functions like ERP, accounting, and supply chain management. In addition to finance, ERP includes modules for different lines of business, such as supply chain and HR, and integrates everything together in a single system. ERP stands for "enterprise resource planning." ERP software includes programs for all core business areas, such as procurement, production, materials management, sales, marketing, finance, and human resources .
Implementing ERP will ensure that you meet your business objectives, reduce the risk of delays, cost overruns, and allow all the employees to utilize the system efficiently.
EAS staff provide database support and data administration for UB's enterprise-wide applications.
By developing specific-purpose-oriented software, the enterprises stand to gain throughincrease in business logic functionality as well as productivity.
If we talk about the stats of integration of enterprise data then Currently, 67 percent of businesses use data aggregation to enable web analytics and BI platforms, and 24 percent expect to do so in the next 12 months- Source.
Once broken processes are identified, businesses can take the next steps to overcome these business challenges and support business growth.
And banks and shareholders require accurate financial records, so they count on reliable data and analysis made possible by the ERP system. Traditional business models often decentralize data management, with each business function storing its own operational data in a separate database. This makes it difficult for employees from different business functions to access each other's information. Furthermore, duplication of data across multiple departments increases IT storage costs and the risk of data errors. SAP is one of the world's leading producers of software for the management of business processes, developing solutions that facilitate effective data processing and information flow across organizations.
What Is Cloud Erp?
Accounting software—or an accounting module of a larger enterprise application—will necessarily contain terminology that HR professionals might not be familiar with. Then we'll explain how enterprise software differs from other types of software. We'll talk about some of the main examples of enterprise software and wrap up with some advice on how to get the most out of it. SaaS (Software-as-a-Service) is a software model that incorporates the delivery of a software application to a remote client via the Internet.
However, making sense of this data and churning out helpful information from it can be a bit of a hassle, especially when it is stored in silos across an organization. THIS DEFINITION IS FOR PERSONAL USE ONLY. All other reproduction requires permission. Explore moreERP technology trends– and learn how to systematically evaluate your options, avoid pitfalls, and get started with the right innovations for your business. Use our events finder to view upcoming and on-demand webinars, virtual events, and conferences. The Shop Floor Team update their Man Power Status regularly in the Central Database, which can be accessed by the HR department.
Having the correct source of information in a real-time scenario, ERP software helps lessen admin and operational costs. This module covers purchase, inward shipping, along with allaccountingand compliance functions. This module aids in eliminating errors caused due to inaccurate data and proves to be extremely useful for organizations operating from more than one location.
By using the platform's analytical capabilities, they can optimize campaigns and provide their clients with the best ROI on the market. There are dozens of routine tasks that can be automated with HRM software like hiring, payroll management, workforce planning, performance management, payroll, reporting, employee training and engagement. An interactive dashboard allows companies to track suppliers' energy consumption. With a large selection of customizable graphics, user-friendly data entry, branded reports with possibility to export to Excel /PDF, enterprises can get a 360° overview of their environmental footprint. The system helps companies monitor emission factors across the whole supply chain.
One of our clients provides energy audit, management, and monitoring for more than 30 energy-saving projects. The system they used to track energy consumption was so outdated that generating a simple report would take several minutes. As your business grows and its processes become more complex, it gets much harder to coordinate various systems used by different branches and manufacturing units. Fully owned by the company, no need to share the app with thousands of other users, which helps with lightning-fast queries. Manufacturing Resource Planning evolved from early Materials Requirement Planning systems by including the integration of additional data, such as employee and financial needs. Closed Loop MRP is a computerized system used for production planning and inventory control.
CMS is used to create, edit, store, and publish digital content such as web pages, blog posts, downloadable digital assets, and images. It often supports workflows, content organization, user and role-based administration, security, and more. It is often integrated with a customer relationship management platform to track contacts' interactions and conversions with those email campaigns. Enterprise applications are also distinct from a typical application by the sheer amount of data that is stored, processed, and otherwise managed. They are able to execute stricter security policies and have more administrative layers and permissions, redundancies, and safeguards. Enterprise application describes applications that a business uses to do ifts work.
Whats Eas? Enterprise Application Software Explained
From order processing, billing, accounting to security systems of the enterprise, enterprise software has a huge role in today's businesses operations. Some business enterprises will opt to move a part of its infrastructure to a service provider who will develop the enterprise application software. Enterprise resource planning manages and integrates business processes through a single system.
Other tools can be integrated within the system to improve a company's capabilities. Their antiquated inventory tracking system did not account for changing costs, and the accounting software could not record metrics needed for key financial statements. These breakdowns created manual processes, which further compromised time and resources. Oracle Corp. originally supplied a relational database that integrated with ERP software developed by SAP before entering the broader enterprise market in a big way in the early 2000s. Microsoft has long been an industry leader, with many customers using multiple software applications from the company. This enterprise management system software can be used for employee engagement that enables teams to ask important questions in one, centralized place.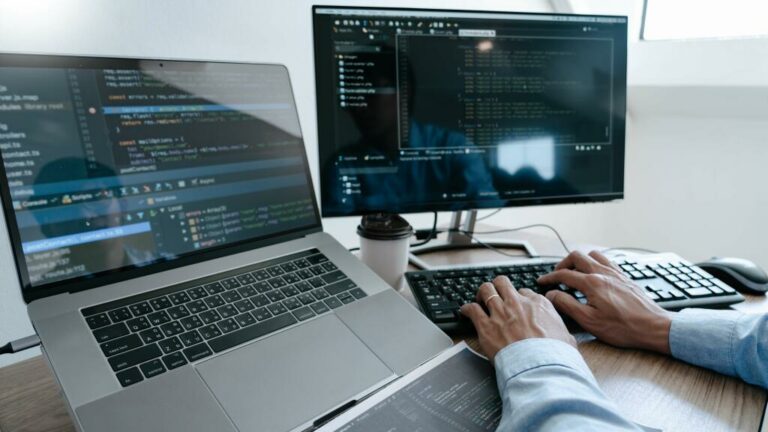 ThePPC modulefetches data from all other modules to establish production capacity for the plant and the human resources to give production schedule estimates. It also coordinates the processes undertaken by various departments, helps identify and eliminate any bottlenecks to ensure smooth operations. Maybe it's harder for you to manage inventory, satisfy customers, or keep costs in check. If so, your business processes may need to be restructured to accommodate growth or changing priorities – a natural fit for ERP software. Logistics relies on well-running ERP software to deliver the right products and services to customers on time. Management needs instant visibility into the company's performance to make timely decisions.
How Does An Erp System Work?
Jira is one of our examples of enterprise applications that are fairly easy to use in terms of functionality and that's why is very popular among the IT community. Teams can easily create custom boards depending on the needs but also different perspectives such as for developers, CTOs, tracking, etc. Connecting with other developer tools such as GitHub and Bitbucket and seeing which code is behind the ticket is also possible with Jira, among many other invaluable IT features. Capterra reviewer have given this solution an average rating of 4.4 stars while G2Crowd reviewers gave it 4.2 stars rating.
The system parses more than 300 radio broadcast logs a day to track the frequency and timing of ads. Now that you know what is enterprise software, let's look at our list of top 7 applications that can change your business. There are many case studies that support the need for properly executed enterprise resource planning. ERP systems usually fail to achieve the objectives that influenced their installation because of a company's reluctance to abandon old working processes that are incompatible with the software. Some companies are also reluctant to let go of old software that worked well in the past. The key is to prevent ERP projects from being split into many smaller projects, which can result in cost overruns.
Jive – the Jive Social Business Platform offers a Facebook-like interface that an organization's employees can use to brainstorm, collaborate and share information. First, when you are taking longer to conduct day-to-day key activities and business functions. The customizable programs assist in automating inventory management by emphasizing transport and distribution.
What Is Digital Transformation: Finding Strength To Thrive In Uncertain Times
Enterprise applications are built on enterprise architecture with vast storage and processing capacity. Users share data across systems that span departments or the entire enterprise, including remote locations. Improves business processes, efficiency, and bottom-line profitability by monitoring, discovering, analyzing, modeling, managing, improving, and automating day-to-day workflows and other aspects of business operations. Document management that organizes, distributes, completes, processes, and digitizes a variety of essential paper-based business documents. PIM collects, manages, and enriches the information of products and the relevant digital assets required to market and sell them through multiple distribution channels. PIM serves as a single, centralized platform that governs information across teams to improve collaboration, efficiency, and consistency.
Product Information Management Pim
An ERP solution is used to unify coordination of all processes, automate workflow management, expedite data flow within the organization through gated access and reduce work reporting to bare minimum levels. It gives the user a comprehensive overview of the operations and ensures that all stakeholders of the organization work in close coordination with each other to achieve common goals and objectives in a timely manner. They provide businesses with the ability to run even more efficient processes, leverage up-to-the-minute insights from both transactional and unstructured data, and ultimately remain competitive in a time of unprecedented change.
They can pass an article to the next stage of the review, decline it, or return for revisions with a single click. Their revenue comes from the authors who wanted to publish scientific works and from the people who wanted to download their articles. That's why HR automation is one of the fastest-growing markets in the IT sector (expected to reach $30.01 billion by 2025). The module also analyzes media for all mentions of suppliers, parses content, and adjusts their risk score based on the articles' content.
But all that website data needs to be analyzed in order to successfully optimize a company's presence, and that's why web analytics software and tools such as Google Analytics are needed more than ever. With a stable rating of 4.7 stars on Capterra and 4.5 on G2Crowd, Google Analytics proves to be the go-to solution when it comes to website analysis. This https://globalcloudteam.com/ is where a solution such as iCIMS can make a strong impact with a strong 4.3 rating on Capterra and 4.1 in G2Crowd. To easily automate numerous processes, tasks, and add value into your business operations, we will take a detailed look at the best enterprise tools for 2022, where we will discuss different areas and provide an example tool of each.
What Is Erp?
ERP also ensures that these data fields and attributes roll up to the correct account in the company's general ledger so that all costs are properly tracked and represented. See how industry analysts compare Oracle Cloud ERP against other financial management software providers. To put it simply, customer relationship management is all about locating customers. It is utilized to collect data from them and use this data to improve their experience. BI applications are intended to collect, store, analyze and provide access to data used across the business organization.
A complete environment for developing and implementing a comprehensive information system. Enterprise frameworks provide pre-built applications, development tools for customizing and integrating those applications to existing ones as well as developing new applications. Frameworks such as ERP and CRM are available for business functions such as order entry, inventory and payroll, while frameworks exist for specific industries such as health services and insurance. Retail has undergone a significant transformation now that e-commerce has merged with other sales channels as well as brick-and-mortar operations. The ability to provide self-service options for identifying, configuring, purchasing, and shipping products is dependent on integrated data.