Project accounting is used internally for project work at a micro level. Financial accounting is the cold hard facts that get reported externally to auditors. They all work off the same foundation, they are just used in different situations to accomplish different tasks. Management Accounting – Is not about keeping score, it is about finding meaning from financial accounting. Think about management accounting as the sense maker to the noise that financial accounting creates.
They are not only responsible for tracking project finances and reporting the results to management, but also explaining to the project team how decisions being made affect the project budget. A sharp and notable contrast between the two, according to Elizabeth Harrin, is that project accounting has start and end dates that correspond to the days your project should start and finish. In practice, these differences affect the ability of decision makers to compare financial reports in project accounting. Individual projects all have their own different circumstances, such as the resources they require or the background business context. Even if two projects appear identical, if they're carried out at different times then costs or other circumstances may be different too. Standard business accounting tallies expenses, revenues and budgets across an organization.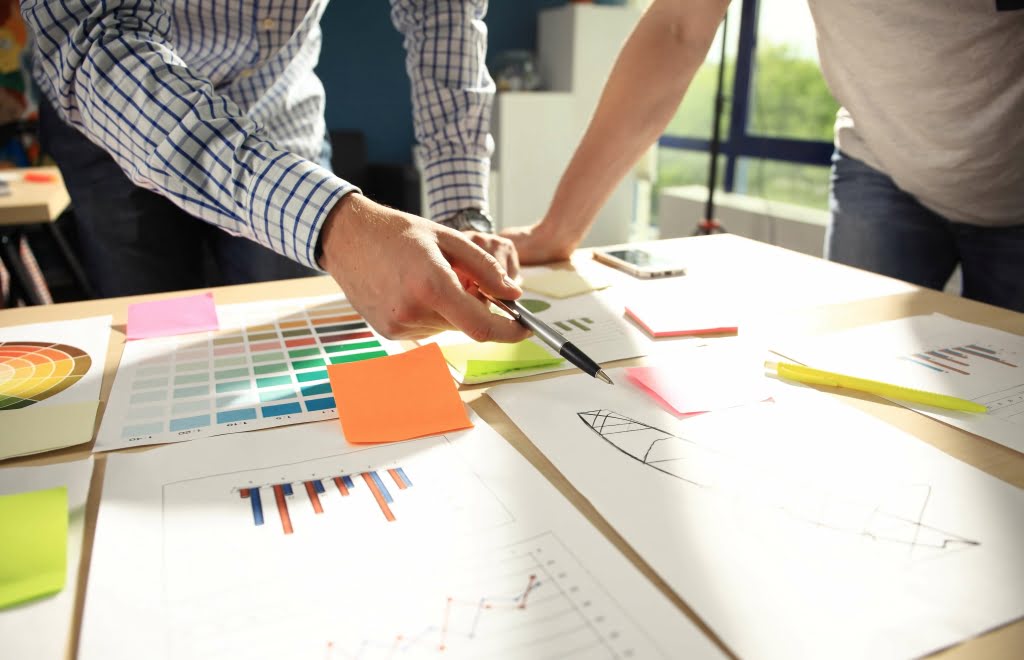 To get a proper level of certainty that project costs are on track during the project's lifecycle, businesses leverage project accounting. At the intersection of project management and financial accounting, project accounting is a relatively new, but important skill to pick up. It contributes to a sustainable use of resources in project- and service-oriented companies and helps to keep failures at bay.
For organizations, adding another process to the existing project management workflow can be a concern. Despite this, the implementation of project accounting can support and streamline project management. Here are some of the benefits you can gain from project accounting.
Resource Optimization Explained For Beginners
To share an account rule across applications, all sources used by the account rule must be available for the event class. Another segment can be determined with the use of a constant value.
This lends itself to using automated processes wherever possible to reduce the time spent collecting and generating data. Being able to minimize changes to the overall project roadmap will help to keep costs down. Instead, accounting for all tasks and resources from the get-go can prevent cost overruns — subsequently improving project accounting. In fact, 50% of projects experience scope creep, which disturbs budget management.
Burdening enables you to review the raw cost, burden cost, and burdened cost of each transaction. Create accounting for burden costs in Oracle Fusion Project Costing even when raw costs are accounted in a third-party application. You can create and track the accounting independently for raw cost, burden cost, and burdened cost. Replicon's platform is designed to ensure easy integration with the existing ecosystem in any organization. Easily share project financial information with the relevant solutions such as payroll and billing in a few clicks, reducing administrative overheads and streamlining downstream processes.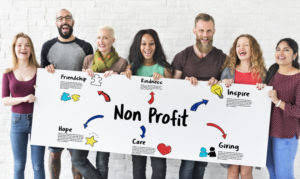 Keep track of skillsets and levels of expertise for every employee (and don't be afraid to ask questions about what they can and cannot do). Any entity seeking to quantify GHG reductions resulting from projects may use the Project Protocol. However, it is not designed to be used as a mechanism to quantify Project Accounting corporate or entitywide GHG reductions; the Corporate Standard should be used for that purpose. Proficiency in electronic accounting systems, such as FINSYNC and FreeAgent. Since the transaction-level reserved for encumbrance entries aren't displayed, the credit and debit amounts don't balance out.
What Quickbooks Online Plus Or Advanced Can Do With Job Costing
Most project accountants are often too late to understand that change is happening. The fundamental reason behind is that they come to spot change when it has already made a footprint on the numbers. Having your say in the change control process could fix that and help you stay on top of everything. You have a special power at your fingertips – numerical data, which can convince management to trade changes for other tasks that were estimated to have the same cost. While larger companies might have designated project accountants, smaller businesses pass the project accounting job to the project manager. Well-organized, project management accounting can enable a holistic oversight of all aspects of the project and showcase if any resources are in demand or not. It can be a go-to for plugging any budget leaks and fine-tuning the financial performance of every project.
Some software suites for project accounting also include options like customer relationship management , a module that captures all customer interactions. Others contain opportunity management features that help companies visualize their sales pipeline and plan for resources, growth and the revenue course. Units-of-delivery is the GAAP preferred accounting method for the percentage of completion calculation because it is direct and easily verified.
Budgeting
Additionally, it helps in providing more clarity around the progress of the project, as the time spent by each employee on each task is monitored. With time tracking, it is essential to have real-time data from timesheets.
Exceptional ability to prepare project budgets, financial forecasts, and tax reports. Ability to report to the Accounting Supervisor and other project managers. In the absence of a chart of accounts, you may define account rules based upon value sets. This enables you to share the same rule between more than one chart of accounts if the segments in these charts of accounts share the same value set. You can store burden cost on project transactions without an accounting impact by not selecting either of the accounting options in project type. Get quick, marked improvement in expenditure and customer satisfaction through embedding logical project accounting and fundamental organisational techniques into the solution.
Accufund Accounting Suite
To do so, project accountants need to understand the basics of project management and accounting. They also have to know the ropes of project management methodologies and how all project aspects connect. Now that the basics and theories are out of the way, let's focus on the most important thing – project accounting methods from a practical standpoint. The rule of thumb is that successful project managers and accountants make sure that projects are delivered against promised budgets. It is only possible with enough level of detail on every stage of the project accounting process flow. In fact, it doesn't matter whether you're doing project accounting for construction or software development company, they all have the same stages to pass through. It would also be up to the project accountant to do monthly reports on how the project financials progress, forecast the budget and costs, and problem solve based on the numbers they see.
Project accounting software helps track relevant data for projects carried out by an organization.
Interestingly, each of the solutions listed above do not equally unlock all of goals / needs we outlined.
You can learn what is occurring at every step of the project's life such as which tasks had the greatest impact on profitability or whether you estimated expenses properly.
While project accounting was traditionally used for large construction, engineering, and government projects, it has now expanded into several other sectors.
The import dialog opens.Select Choose File to open a standard operating system finder/explorer window and direct Mavenlink to the location of your project accounting records file.
Project accounting focuses on the financial transactions related to managing a project including costs, billing and revenue. Professionals such as project managers and accountants use this method to integrate key financial tasks on a project-by-project basis and report their progress and success to management. Using project accounting software can streamline this process by tracking transactions and time, keeping financial data organized, and running financial reports for you. It can also automate certain accounting data inputs by connecting invoices.
Order & Inventory Management
Project accounting software can track hours to ensure that no time has been wasted, and that all due payment is tracked. FinancialForce PSA and the powerful project accounting software functionality provides online access to all the financial detail related to your services projects and opportunities at anytime . It can start even before a deal is won because FinancialForce PSA is on the same platform as Salesforce Sales Cloud.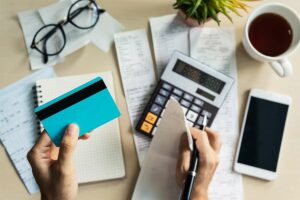 Team members can also easily track non-labor expenses and attribute them to an appropriate project or task. As a result, time and expense reporting, as well as subsequent https://www.bookstime.com/ billing, becomes a breeze. Birdview PSA allows team members to track and manage their time more efficiently by leveraging both built-in and integrated solutions.
Project accounting allows another layer of visibility for project managers and other stakeholders to understand the overall benefit of each project. As well as that, they can track the progress of projects in real time, and make informed decisions based on up to date financial data. Financial accounting has regular reporting cycles, most commonly in weeks, months or years.
This method is useful in construction, production or manufacturing environments because a company can easily count units produced and delivered and calculate it against the contract requirements. Companies can split a long-term contract into multiple smaller units to deliver to the customer and include the prices, units and delivery schedule of each in the agreement. Expert advice and resources for today's accounting professionals. We provide third-party links as a convenience and for informational purposes only.
They don't need to navigate to the integrating applications to view the accounting entries of the imported transactions. Process for requisitions and POs creates a single journal header for both raw and burden costs during encumbrance accounting.
Typically, the most expensive cost is the labor worked by resources on a project. There are a variety of costs and billing rates based on services provided, expertise, location, etc. Materials, such as third-party costs or pass-through expenses, have initial and subsidiary costs. Materials may incur additional costs for a late delivery or if installers miss a scheduled appointment.
Project Costing Accounts For Budgetary Control
A project manager uses these reports to determine if they need to adjust the project's budget and work breakdown structure . Accounting periods are used to assign periods and dates to project transactions. Accounting periods are maintained by ledger and use the same calendar as the general ledger periods. Project accounting periods are used for project planning, costing, billing, budgeting, forecasting, and performance reporting. Project accounting periods are maintained by business unit and typically don't use the same calendar as the accounting and general ledger periods.
This gives you access to a wide range of information—invoices, expenses, project hours, milestones—and more information means more power and control over the project. The reports produced for each project can assist you in determining trouble areas that could negatively impact your margins. Project-based reports also help you identify ways to optimize finances for your project. One of the most touted benefits of project accounting is its ability to track the budgets and revenues across every stage of an individual project. This empowers project managers because they now have access to everything from project hours and total expenses to incoming invoices and milestones. Project accounting is focused on tasks and projects with durations having a start and end date based on a project timeline.
Upper managers use them for better visibility across projects to see if they are delivering value to an organization. Project accounting uses proper financial management techniques to enable the oversight of projects. The practice allows project managers and their teams to see the cost, schedule, resources and progress of their projects at a detailed level. To be successful as a project accountant, you should possess extensive experience in accounting and the ability to provide project managers with accurate financial information. Top-Notch project accountants ensure consistent billing and prepare reliable financial reports.
Project data should feed into real-time reporting as much as possible. Tracking projects in a manual spreadsheet means that reports are likely to be dated, which means decisions are based on old information.